Congerstone
GENERAL
Congerstone is one of West Leicestershire most popular villages. There is a very highly rated primary school on the edge of the village.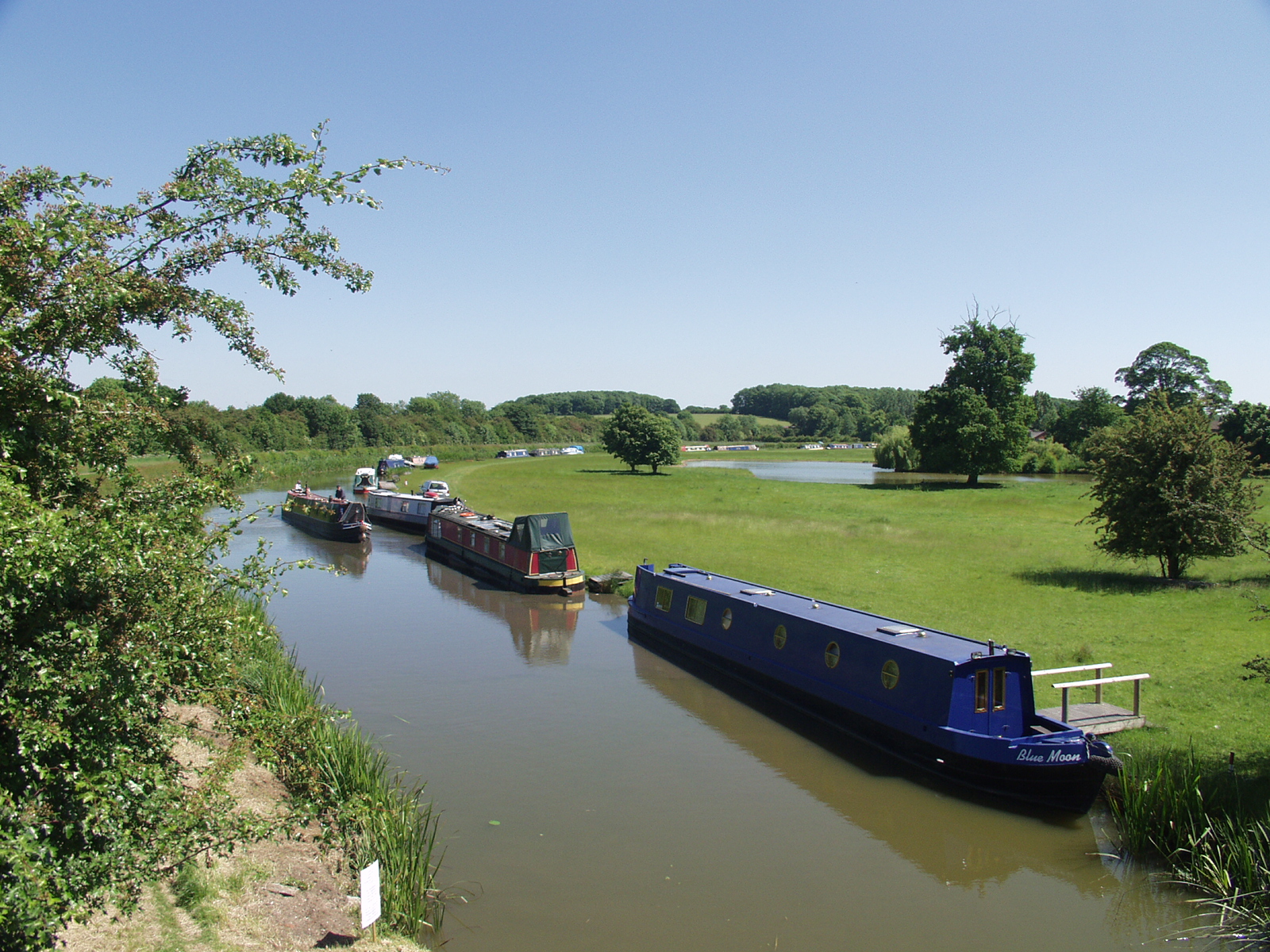 The Canal at nearby Shackerstone
HISTORY
Congerstone is a small, peaceful village in the heart of the Leicestershire countryside, on the doorstep of the National Forest. The village is bordered by the River Sence and the Ashby Canal and is a typical sleepy, rural spot nestling around a War Memorial, near to which are the villages two listed buildings, the Church of St. Mary and the Old Rectory. Congerstone is part of the civil parish of Shackerstone and benefits from a well regarded school and a beautiful church.
LOCATION

Congerstone lies approximately two and a half miles NW of Market Bosworth, seven miles from Ashby de la Zouch
The Market Place in Market Bosworth
HEALTHCARE
There is a doctors practice in nearby Market Bosworth
There is also a dental practice in Market Bosworth at Station Road, Market Bosworth
SCHOOLS
There are playgroups at Congerstone Primary School and at St Peters Hall in Market Bosworth,
Market Bosworth Day Nursery takes children from birth to age 5 in Barton Road, Market Bosworth
Congerstone Primary School takes children aged 5 to 11 years.

Market Bosworth High School
A secondary school taking children from the ages of 11 to 14.
Bosworth Community and Sports College
A senior school taking children from 14 to 18.
There are a number of independent schools in the area,
Dixie Grammar School
A co-educational independent school taking children from the ages of 11 to 18.
Dixie Grammar Junior School, is the pre-preparatory department for children aged 4-8years .
Twycross School, a co-educational independent school for children in the pre-preparatory school from 4 to 8 years and in the main school from 8 to 18 years.
Transport is available from Congerstone to all of these schools.
All of these schools can be found on www.ofsted.gov.uk
Local Authority
The District Council is Hinckley and Bosworth District Council
The County Council is Leicestershire County Council
Local Facilities
The village is visited every two weeks by the mobile library even though there is a well stocked library in Market Bosworth. Although there are no shops in the village, nearby Market Bosworth has a range of shops including a Post Office, a florist, hairdressers and a Co-operative supermarket. There are also a number of superstores within a ten mile radius.
SPORTS CLUBS
Market Bosworth Rugby Football Club
Market Bosworth has a thriving rugby club with junior, colts and senior teams playing in various Midland Leagues
Has six courts, three of which are floodlit with a number of teams in the Leicestershire Leagues.
Attractive green in the centre of Market Bosworth
Has a number of junior teams
Basketball Club with two teams playing in the Leicestershire League
LOCAL ATTRACTIONS
Congerstone has a wealth of attractions locally including, as well as the Battlefield Line and Museum and the many walks along the Ashby Canal,
Bosworth Water Park which lies to the West of Market Bosworth where there are a fantastic range of sporting activities including sailing, windsurfing, kayaking, fishing and camping.
Bosworth Battlefield Heritage Centre and Country Park which has a small, interactive museum, restaurant and some fantastic walks.
Twycross Zoo The zoological park is a popular choice for families and is proud of it's record with endangered species.
The area around the village has a wealth of pubs, restaurants and hotels. Market Bosworth also has a private health club and gym at Bosworth Hall Hotel.